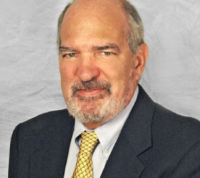 From the close on Friday, December 12 through Tuesday's low, the price of silver fell $1.50, or close to 9%. No other commodity, including crude oil, fell as much as silver did over that time. Generally, such a large percentage decline in any world commodity in less than two trading days is a pretty big deal and would only occur if there was some easily documented major supply/demand development. I follow silver pretty closely—and not only was I not able to uncover any major change in silver's actual supply/demand situation, I couldn't find even a minor development that would have accounted for the sudden large price decline. I would ask you to think about that for a moment.
Any investor or analyst of any world commodity must be able to account for and rationalize a 9% price move in less than two trading days; otherwise he or she couldn't possibly understand the dynamics of that commodity. Yet I received virtually no requests to explain the price drop. The facts are clear – the price of silver did decline by nearly 9% and there were no actual supply/demand developments to explain the decline. Therefore, something else had to account for the sudden silver price decline and judging by the lack of readers questioning why, the actual cause of the decline must have been fairly widely known.
Of course, the only possible explanation for what would normally be a massive price drop in any world commodity is trading activity on the COMEX. While this is nothing new to subscribers, my sense is that COMEX price rigging has reached such an incredibly dominant influence over the price of silver (and other commodities, like gold and copper) that it is more widely understood than ever before. I believe it has gotten to the point where it is impossible to even attempt to offer an alternative plausible explanation for large price moves in silver and other metals apart from COMEX trading without looking like a fool. I also believe that the growing and widespread recognition that prices are set on the COMEX greatly undermines the life expectancy of continued future price manipulation.